Let's live our dreams—we've earned it
A life plan for the long term
Get so much more out of the life you already enjoy, enhanced by the assurance of knowing there's a plan in place for the future, should your health needs change. This kind of peace of mind is essential in affording you a sense of confidence and freedom.
As a community with a Life Care Plan, Splendido offers an important added benefit: a continuum of care. In other words, your decision to live at Splendido includes a plan for someday, as well as a plan for every day.
FINANCIAL COMPONENTS
We have an Entrance Fee and a Monthly Fee, which vary based on the size and location of the home you select.1 A portion of your Entrance Fee and your Monthly Fee may be tax deductible.2
We offer various refund options for your Entrance Fee3, including 90%, 80%, 50%, and 0%, allowing you to select a program and price that best suits your needs. The refundable portion of your Entrance Fee will be returned within a maximum of 120 days to you or your estate when you leave Splendido.
Your Monthly Fee will cover utilities, housekeeping, day-to-day home maintenance, landscaping, your Culinary Club Plan selection, and much more; it also includes your choice of long-term life care protection provided at Splendido.
1Second Person Fee applies to Entrance Fee and Monthly Fee.
2Please work with your tax advisor.
3Entrance Fee program is subject to change. Not all refund levels are available on every home.
Long-Term Care Protection Options
Splendido offers two long-term care plans, affording you a choice for long-term care protection. Before you move in, you'll select one of the following long-term care plan options. (Partners can each select a different plan if they prefer.)
The Life Care Plan provides unlimited days of care in Sonora at Splendido (upon permanent relocation) at nearly the same Monthly Fee you would pay if you had remained in your Terrace or Villa Home, regardless of the level of care needed.* This plan also provides a limited number of days for temporary care stays.
The 90-Day Plan includes up to 90 days of care at Sonora at Splendido (upon permanent relocation), at nearly no increase in your Monthly Fee.* Upon the 91st day, residents pay the daily rate for health care expenses.
* With either plan, there are additional charges to cover three meals per day, as well as medications, rehabilitation services, and other ancillary charges. If you already have long-term care insurance coverage, it may offset these additional costs.
WHAT RESIDENTS ARE SAYING...
I was surprised how quickly it felt like home.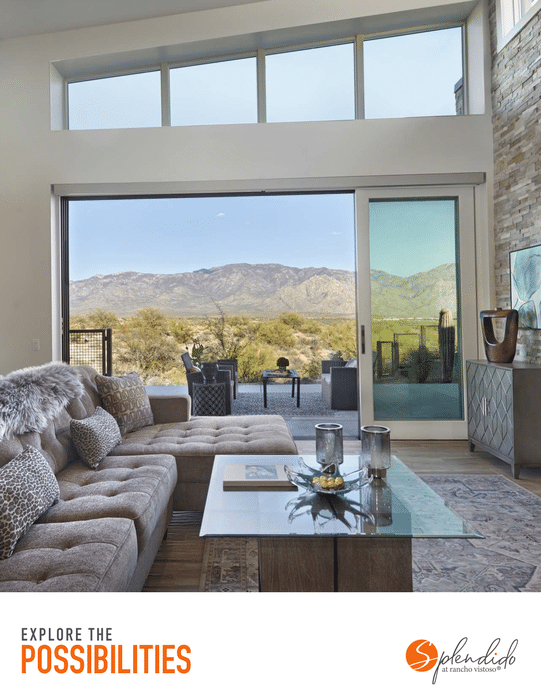 Discover life at Splendido
with photos, floor plans, and more
Get an inside look at our Life Plan Community
Review the monthly cost calculator
Explore Terrace and Villa Home floor plans
Upon submission, you will instantly receive the guide and get a copy in your email.