Let's live our dreams—we've earned it
A life plan for the long term
When you move to Splendido, you're making a plan for the long term—including possible future health care needs. You'll pay a one-time entrance fee that is based on the size and location of your home, and that entrance fee will be 80% or 90% refundable.* This refundable entrance fee provides valuable estate protection for you and your family. You will also pay a monthly service fee, which covers a host of services, benefits, and amenities, including future long-term care. Virtually all of your living expenses—utilities, property maintenance, housekeeping, daily meals, and more—are rolled into that single monthly fee.
What really sets Splendido apart is a continuum of health care offered to residents. Our on-site health center, Sonora, provides assisted living, Medicare-certified skilled nursing, and memory support.
*Entrance fees on new Villa Homes are 90% refundable; all other Terrace and Villa Homes have an 80% refundable entrance fee.
Your plan. Your choice.
Splendido offers two options to address the cost of long-term care. When and if the need arises for a short- or long-term stay in Sonora, we will work closely with you and your doctor to determine the services.
Splendido offers two health care plans for maximum flexibility and value. Couples are free to select individual plans that best fit their needs.
Our 90-Day Plan ensures up to 90 days of care within our on-site health center, Sonora, upon permanent relocation, at virtually no increase in your monthly fee. Upon the 91st day, residents pay the daily rate for coverage for health care expenses. If you have long-term care insurance coverage, this may supplement those costs.
For an additional fee, you can choose our Life Care Plan and pay virtually the same monthly fee you would pay in independent living, for as long as permanent services are needed at Sonora at Splendido.
WHAT RESIDENTS ARE SAYING...
I was surprised how quickly it felt like home.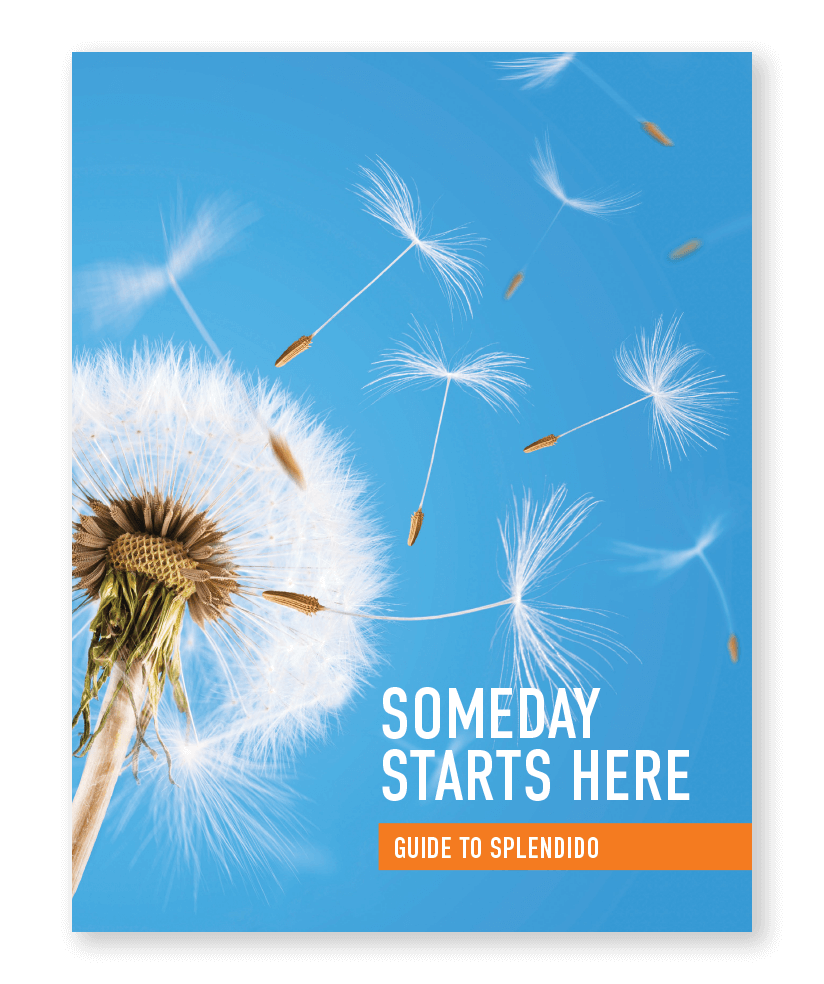 Discover life at Splendido
with photos, floor plans, and more
Get an inside look at our Life Plan Community
Review the monthly cost calculator
Explore Terrace and Villa Home floor plans
Upon submission, you will instantly receive the guide and get a copy in your email.